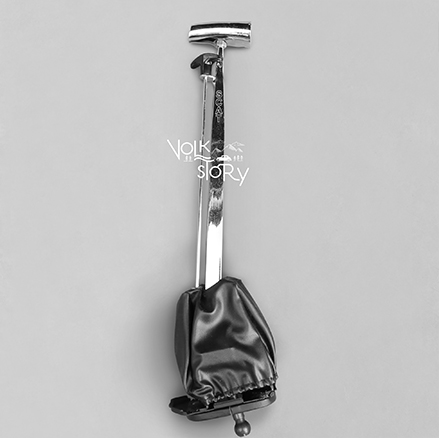 SCAT DRAG FAST SHIFTER LATE BUS 1968 -
฿ 0.00
SCAT Drag Fast Shifter is a timeless classic,
works great! Reverse lock-out T-handle and "Scat" cast into the handle.

Features a Teflon Ball and Cradle, and Heat Treated Shifter Ball
and Shaft for long life.
This shifter has been around for over 20 years, it's precise
and works very well. In fact this shifter has the tightest shift
pattern of any shifter we sell,and we STRONGLY recommend
you replace your shift rod bushing,
and your shift coupler,
since this shifter does not tolerate "sloppy" shift linkage.
Reverse is engaged by pulling up on the forward "T",
instead of pushing a Thumb Button in,
or awkwardly depressing the entire shifter downwards.
This prevents accidental shifts into reverse
when you are trying to get 2nd gear!
The shifter is 20 1/2" Tall.
For :
Bus 68-

www.volkstory.com
Line : @volkstorybkk
https://line.me/R/ti/p/%40volkstorybkk
Email : volkstorybkk@gmail.com