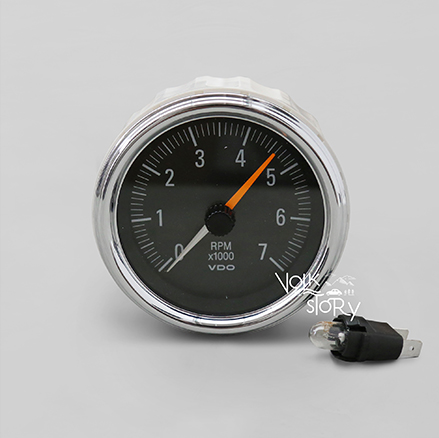 VDO SERIES 1 TACHOMETER 12 V 7,000 RPM
฿ 0.00
VDO's series 1 gauge, which also handles the VW genuine meter,
has a reputation for its precision unrivaledness, visibility,
ease of use and reliability.
It is the gauge that matches Steel Dash's VW which drifts
with the atmosphere of the classic '60s with the matte black dial face
to the chrome bezel and also the stoiciness.With the in-dash type
tachometer up to 7000 rpm, you can also set the shift point.
In order to display a more accurate number of revolutions,
you can measure the number of revolutions of the crank pulley
using a digital tachometer or the like, and adjust the display value
of the tachometer with the adjustment screw on the back of the tachometer.
For :
Universal
www.volkstory.com
Line : @volkstorybkk
https://line.me/R/ti/p/%40volkstorybkk
Email : volkstorybkk@gmail.com