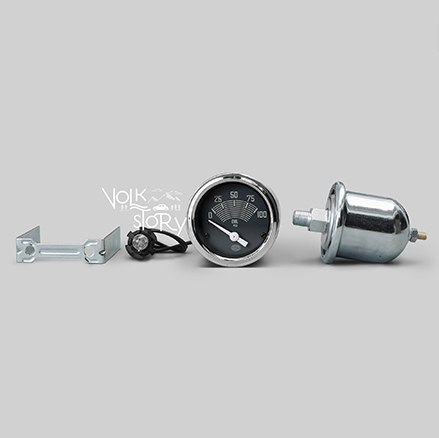 52 MM OIL PRESSURE GAUGE 12 VOLT
฿ 0.00
This oil pressure gauge will look right at home in your vintage VW,
with classic styling on the dial and chrome bezel.

These will fit in any 52mm opening or are perfect in our column mount
gauge holders or twin gauge pods. Illuminated dial and supplied with
fitting instructions.
This is for 12 volt cars
( also available in 6 volt , please contact )
0 - 70psi
52mm diameter
supplied with sender.
www.volkstory.com
Line : @volkstorybkk
https://line.me/R/ti/p/%40volkstorybkk
Email : volkstorybkk@gmail.com